If you see this message when trying to install Atomicorp software on a RedHat system: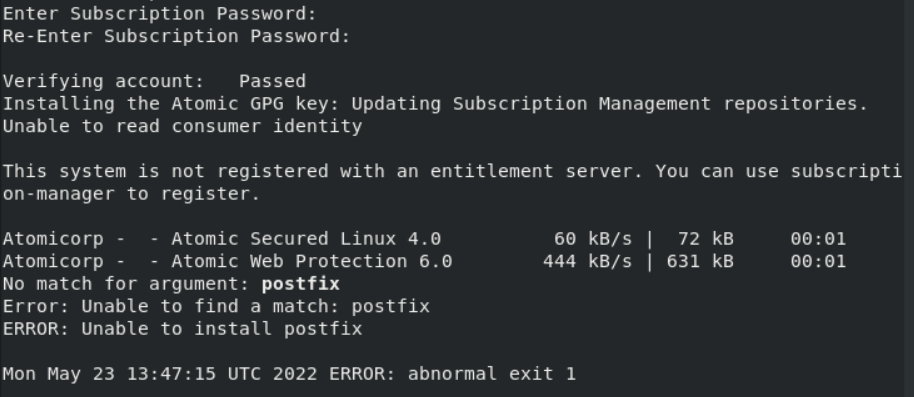 This system is not registered with an entitlement server. You can use subscription-manager to register
If the system isn't registered with a RedHat subscription the system can't install new software or receive updates
from the RedHat update servers. Installing software from these repositories hosted by RedHat and limited by
subscription is a requirement for installing the Atomic OSSEC software as it depends on software packages maintained
by RedHat, but that are not normally installed during the course of a default installation. To proceed with installation of
Atomic OSSEC please ensure that you are able to receive all relevant operating systems updates from RedHat and then
reattempt installation.